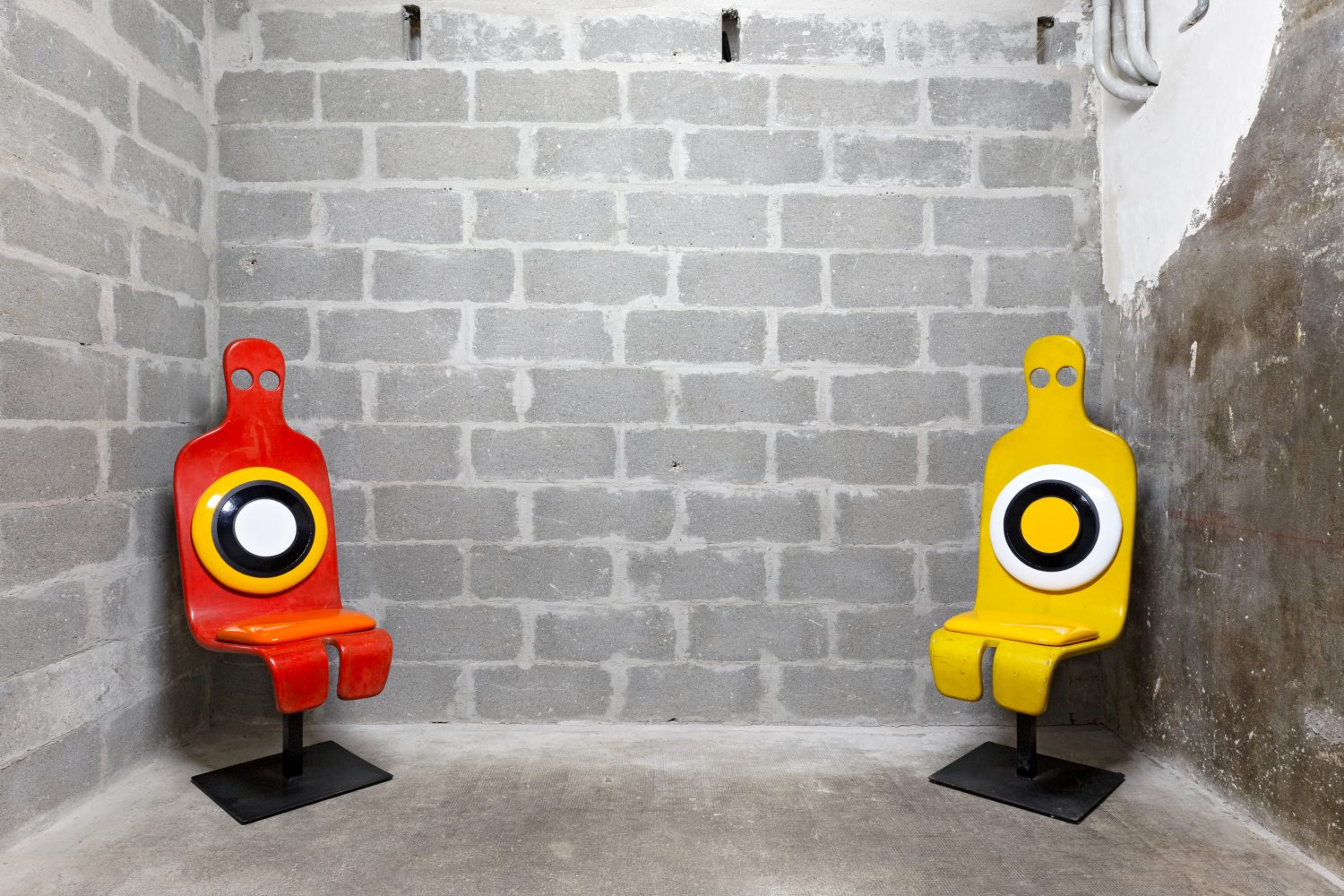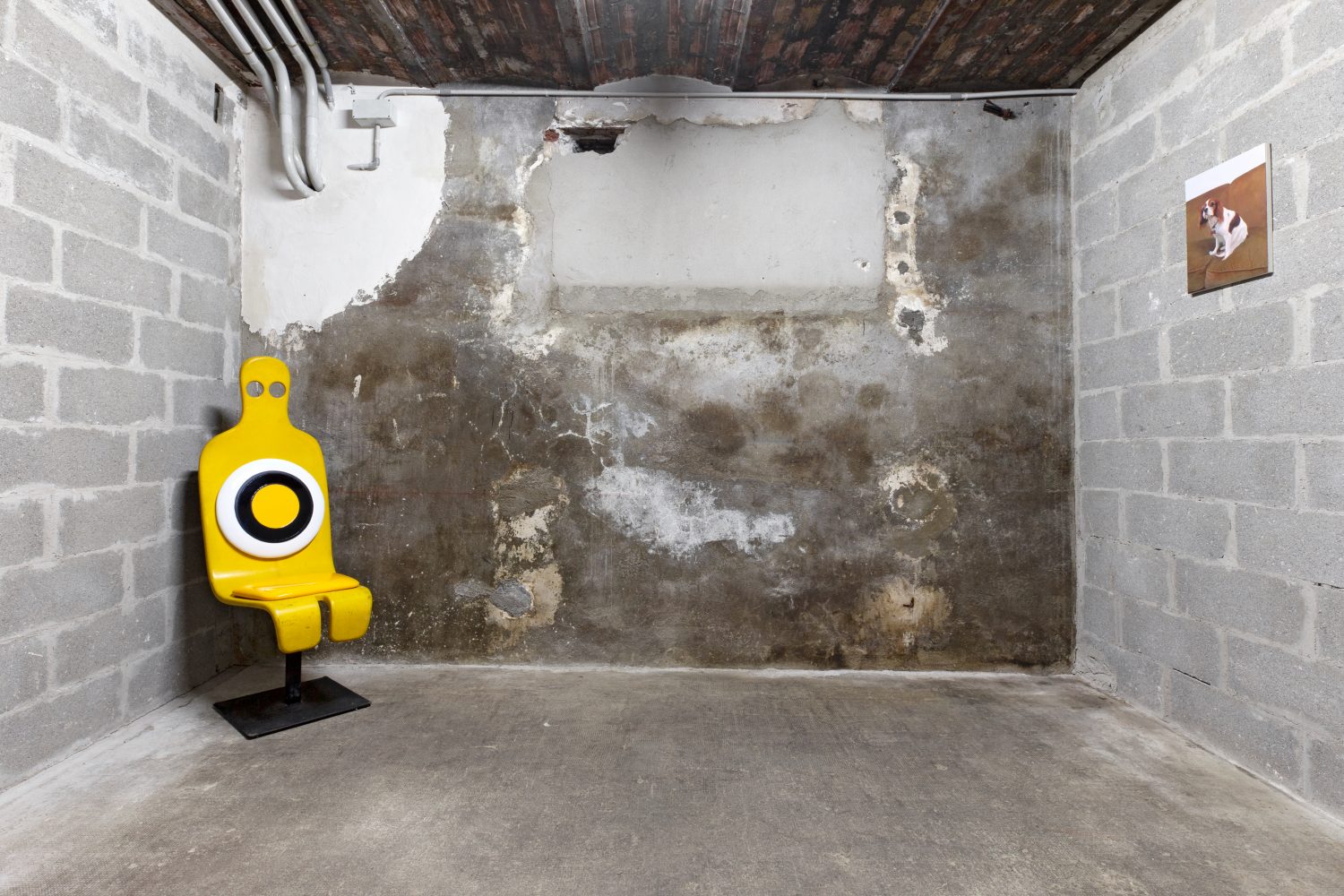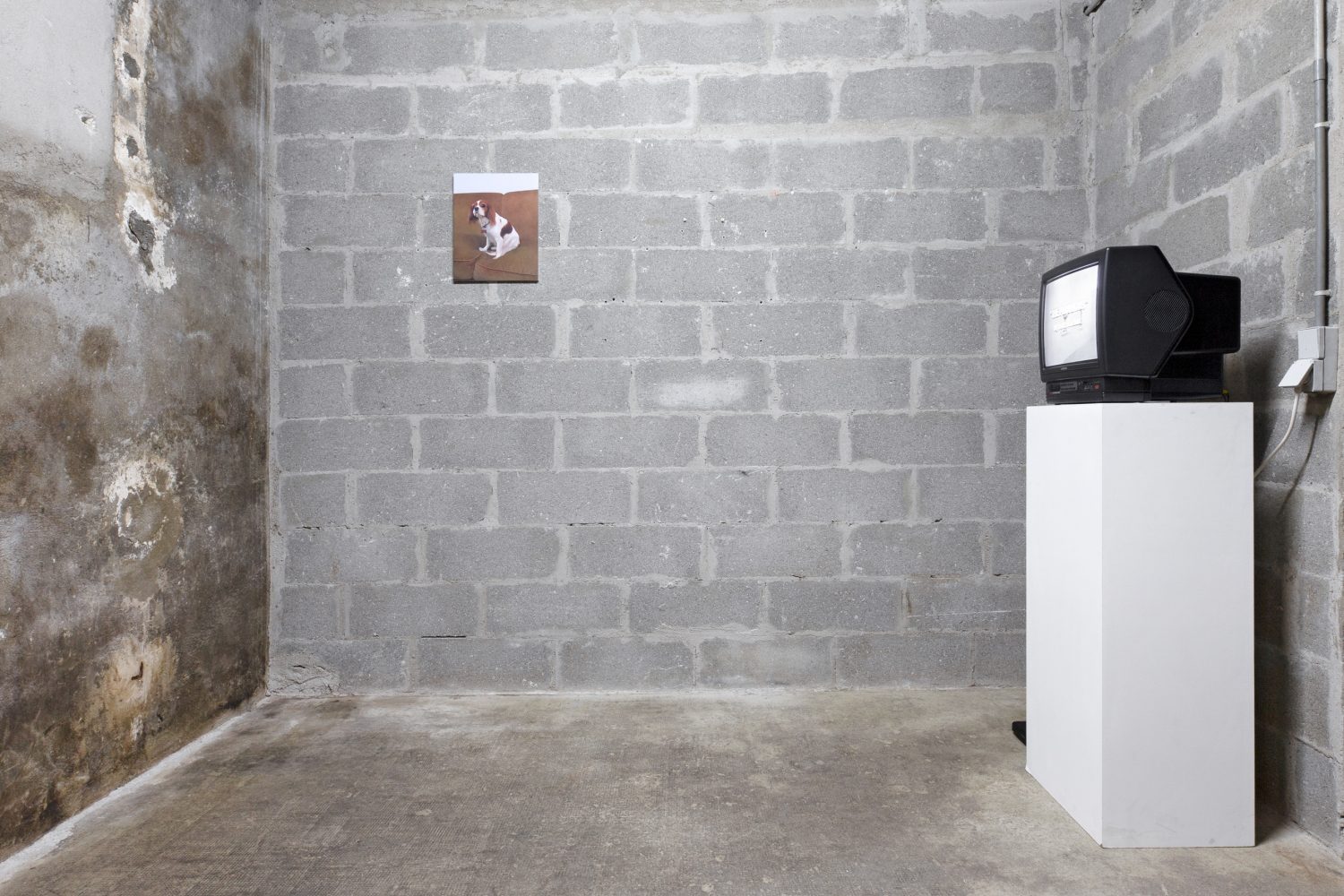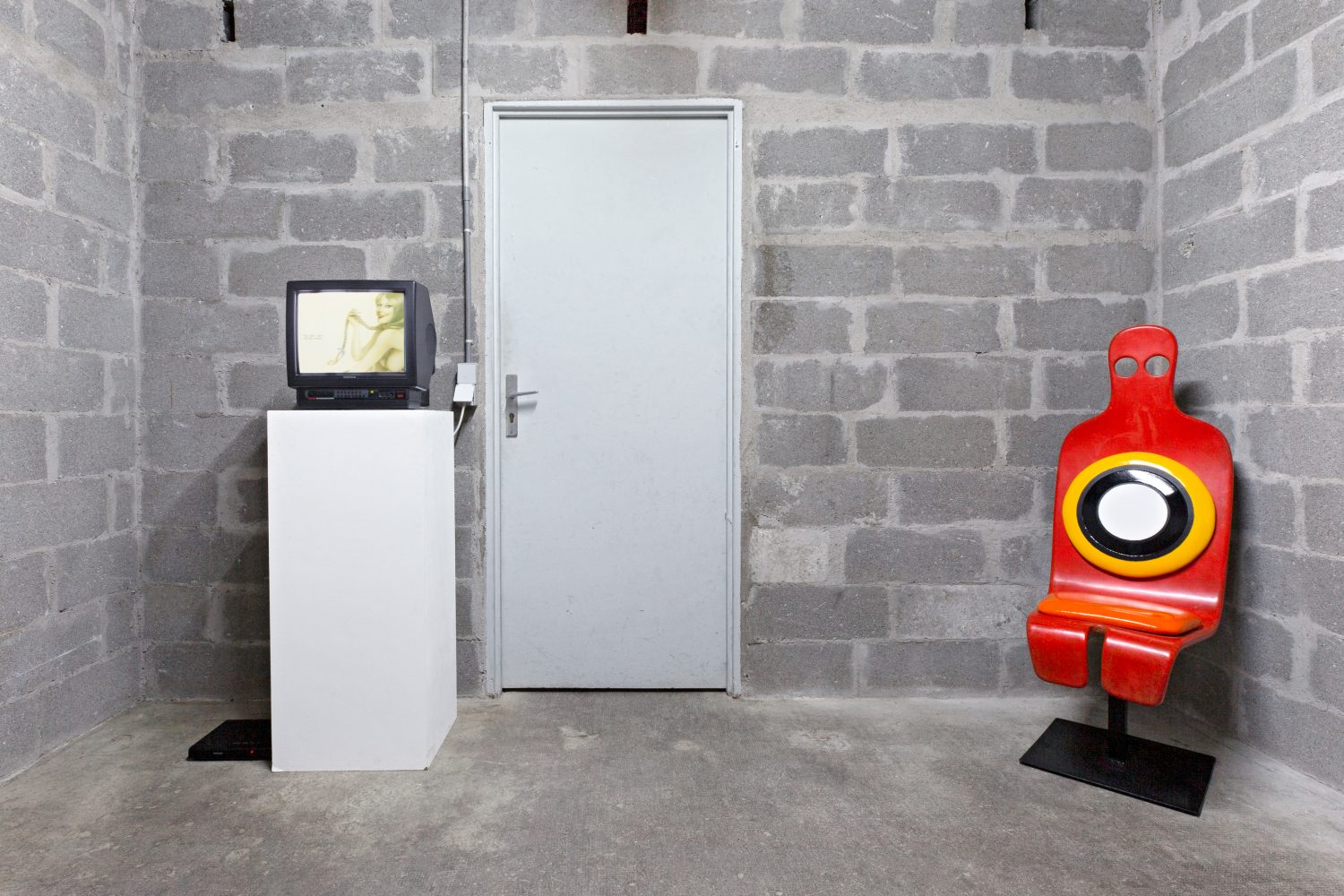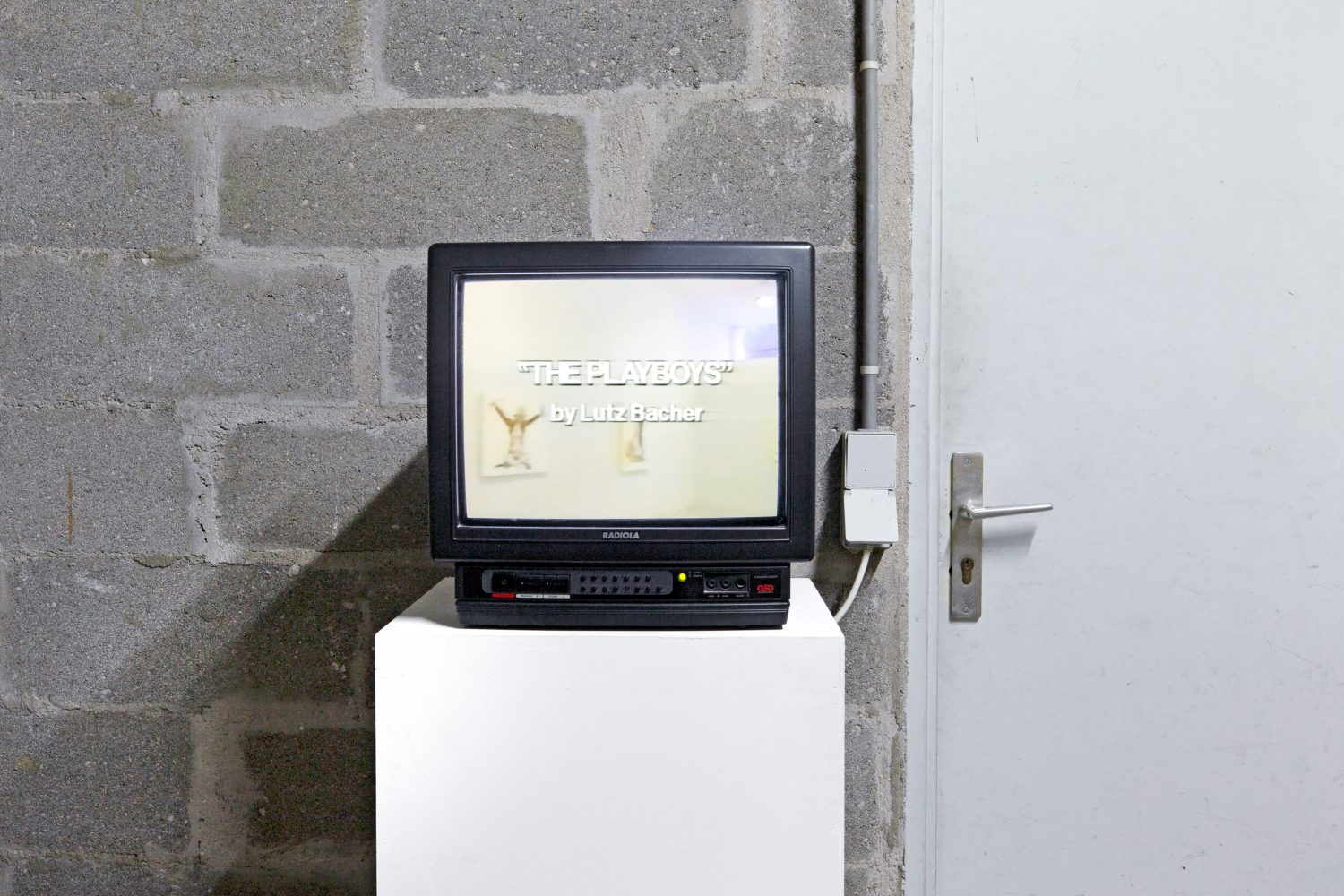 Dana Munro, Post Time, 2019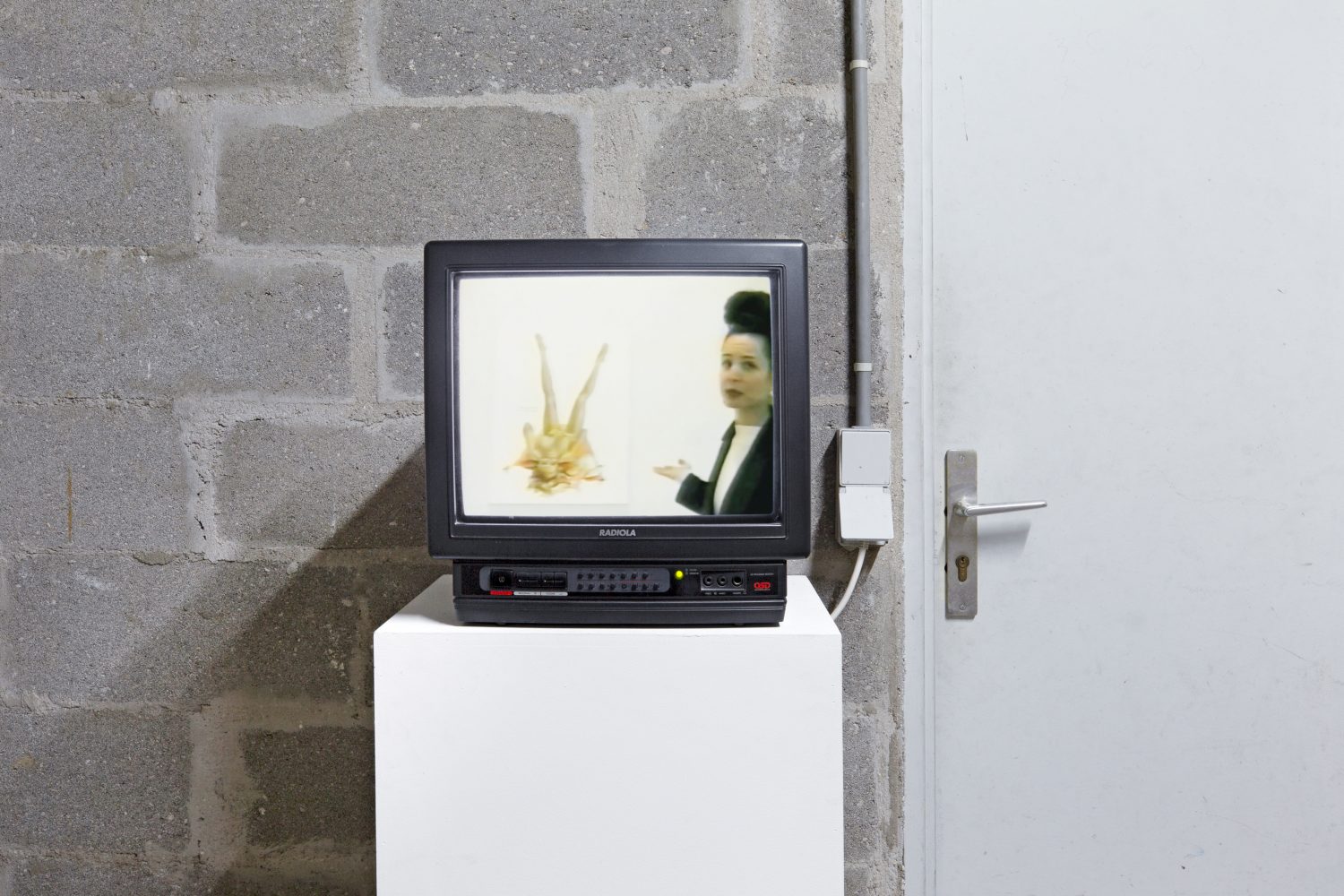 Dana Munro, Post Time, 2019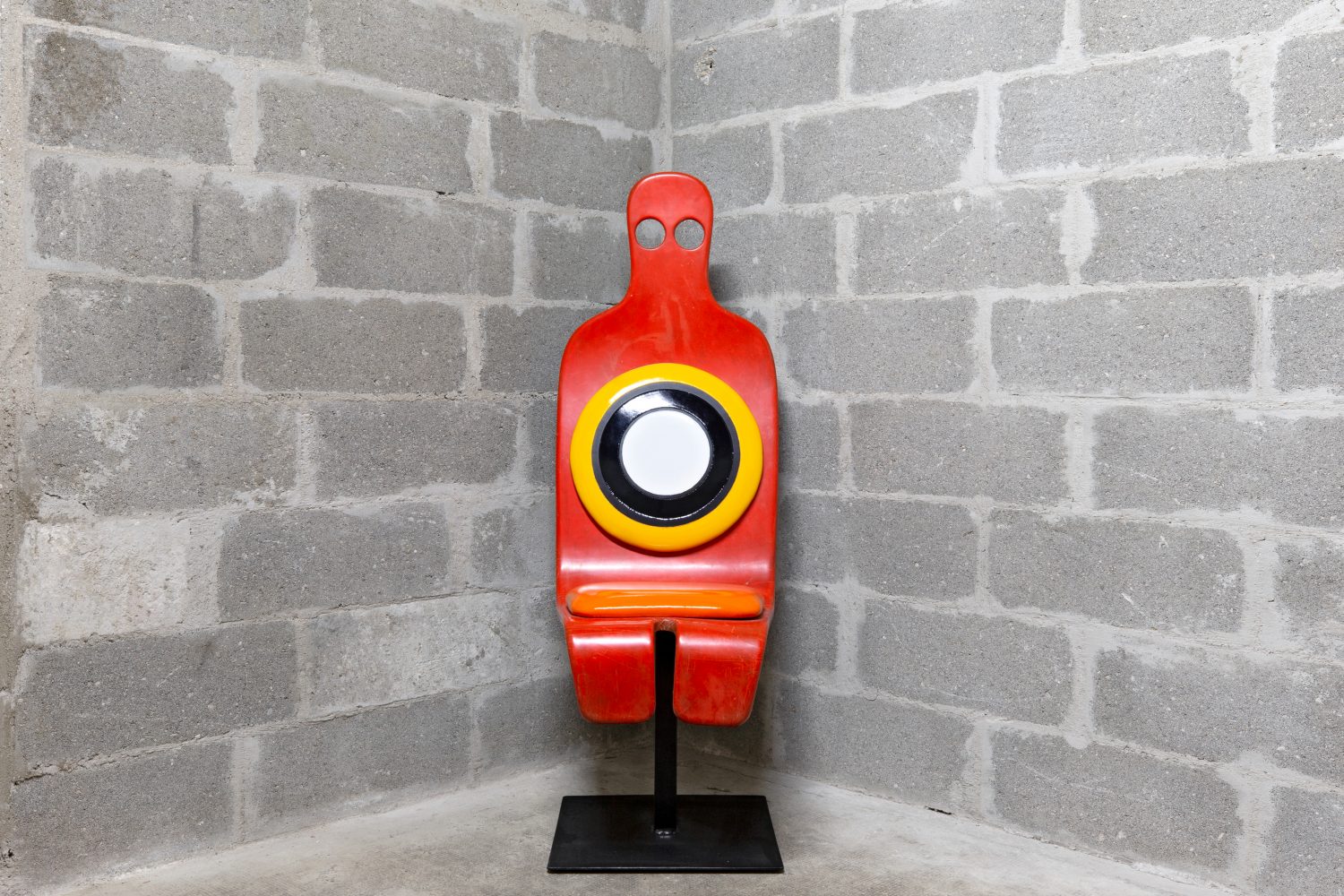 Roger Tallon, Zombie Chair (red), 1967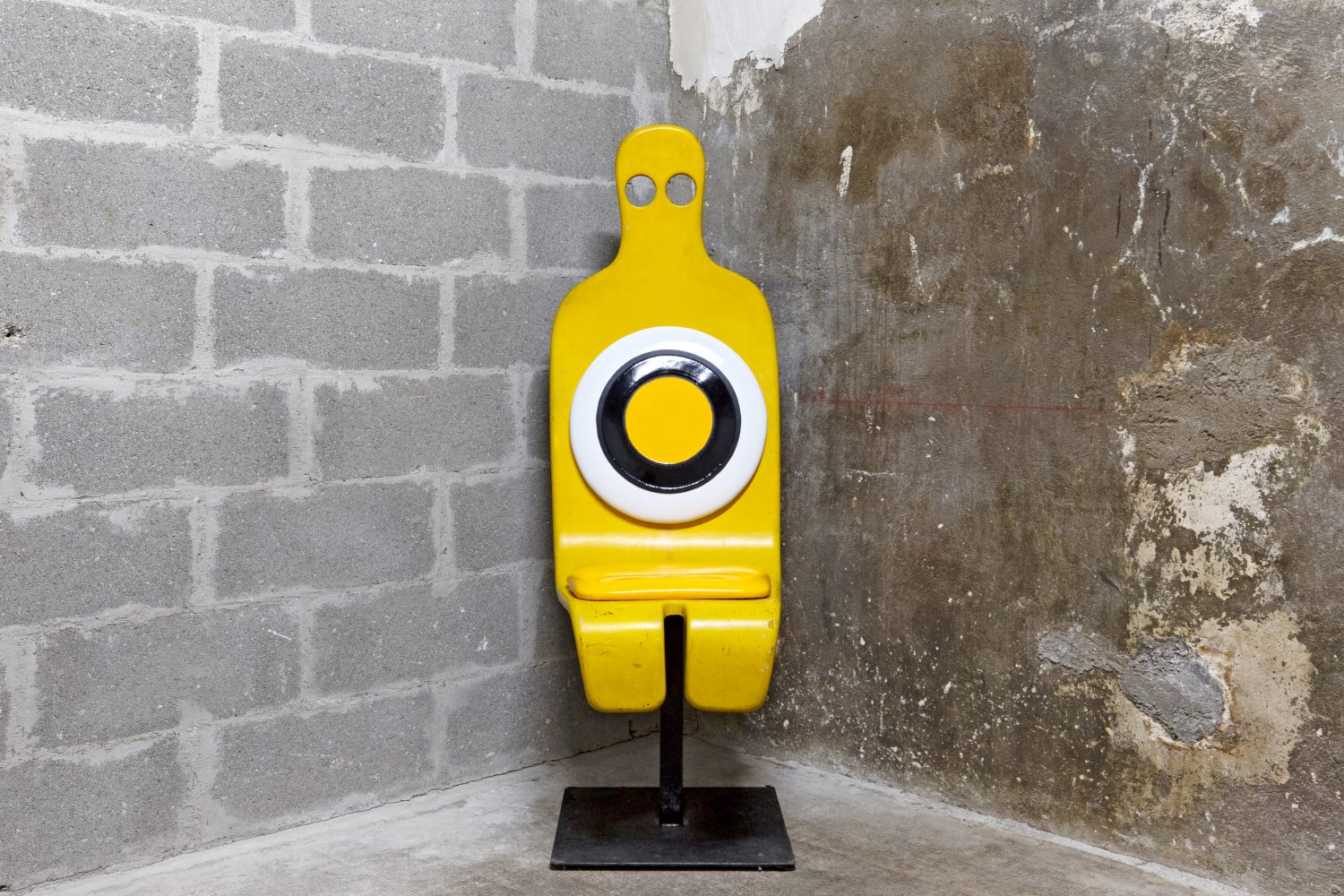 Roger Tallon, Zombie Chair (yellow), 1967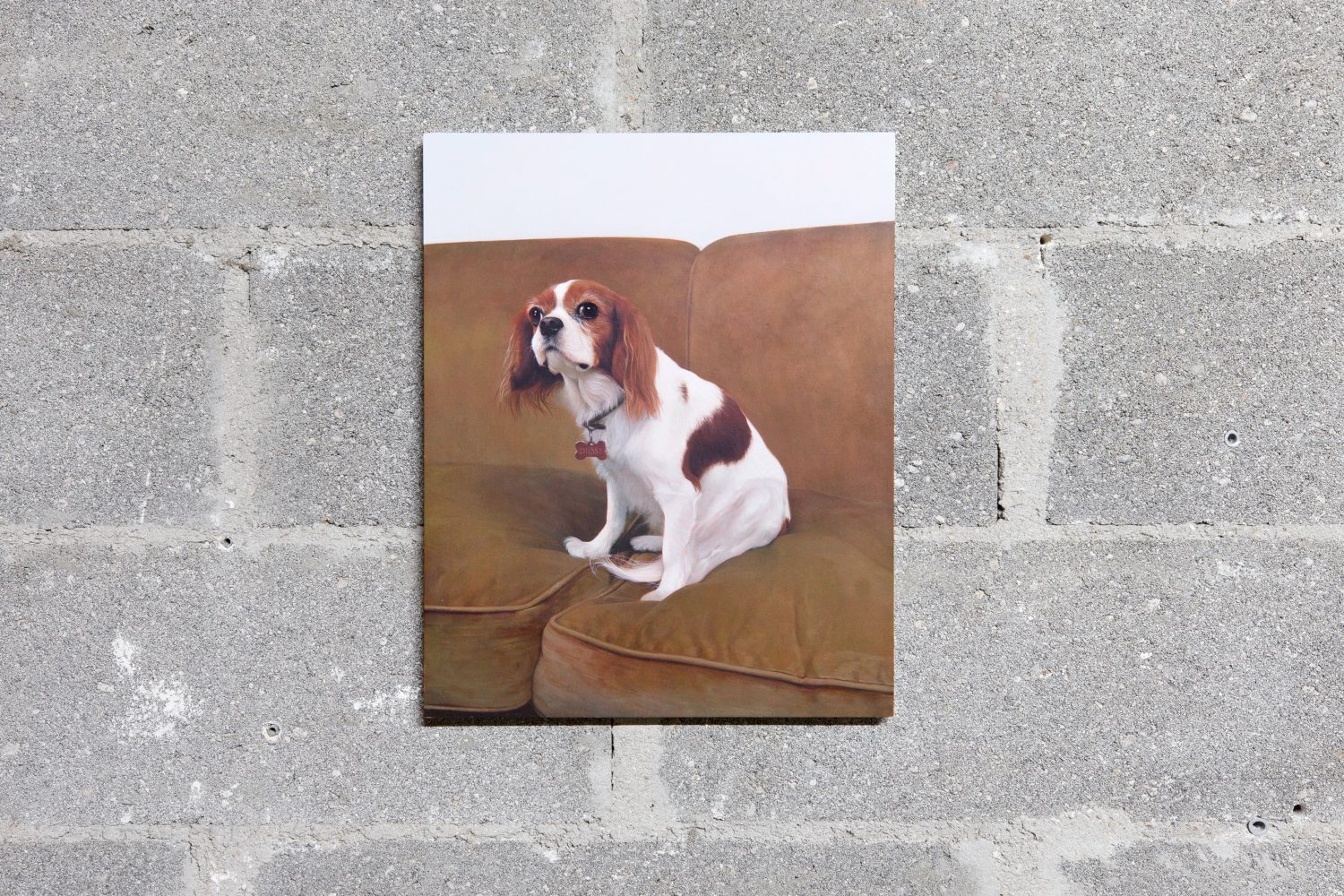 Matthew Watson, Chessy, 2012
In Andersen's tale The Emperor's New Clothes, two weavers promise a vain sovereign a new suit of clothes made of a fabric so refined and precious that it is invisible to idiots. Obviously the weavers make no clothes at all. Riddled with doubts, members of the imperial court wonder wether the clothes might be invisible to them only?. No one speaks the truth and turns a blind eye to the sovereign's nudity. As the emperor parades in town, a child cries out, « But he isn't wearing anything at all!"
The title of this exhibition is borrowed from the legend of the three wise monkeys. Among them, Mizaru is the one covering its eyes to see no evil. In Japanese, Mizaru is a wordplay between the negative form zaru and the word saru, meaning monkey. This exhibition is about negating the evidence and having eyes not to see.
The two chairs were commissioned in 1967 to Roger Tallon for the Astrolab bar in Paris. Those were replaced rapidly because the clients found them intimidating. Tallon called them Zombie Chairs. Culturally speaking, the zombie is a figure which has come to symbolise every political insurrection. Zombies were often used as a metaphor of the exploitation of masses and the decline of the working class. They are slow, unintelligent, and clumsy. However, they outnumber those who are not infected. Inevitably, they win.
The empty orbits of the chairs gaze right into Chessy's bulging eyes. Matthew Watson was commissioned by a collector who wanted of portrait of his dog Chessy, just like Philip IV of Spain asked Velasquez to paint his. Portraits are metonymies of the power they represent and markers of social status. Recently in France, citizens were condemned by a court of justice for unhanging presidential portraits from rural city halls.
Lastly, Dana Munro's work show the New York art dealer Pat Hearn giving a tour of Lutz Bacher's exhibition, Playboys, which took place at her gallery in 1993. Munro voices over Pat Hearn thus extending a linear commentary and critical discourse on the male gaze. Bacher originally appropriated the work of Alberto Vargas, whose illustrations of pin-ups were published in Playboy for two decades. A few years after Jeff Koons' Made in Heaven series, The Playboys triggered controversy not because of its content, but because a woman artist gazed at female bodies, historically a male prerogative.
Together, these works can also act as metaphors of thrones, portraits, and minstrels, and symbolise the instruments of feudal authority.